One glance. Two pairs of eyes met. And in the space of a breath, two soulmates found each other.
When I first saw Ember galloping toward me, my world tilted and then straightened out so that I knew my life was not complete before and would never be the same again. In just the time it took to blink, I would never ever be the same again.
I knew I should look at the other horses. I knew they were as highly and carefully bred. I knew they were probably beautiful in their own way. But I couldn't take my eyes off her. Her golden red coat glistened in the sunlight. A delicate head with a slight dish set on a graceful neck. Her long legs ate up the ground wIth easy movements as if running faster than the other horses was too easy for her.
The other horses pranced and snorted. Some came to a standstill. Others walked slowly to the men with curiosity, ready to begin their training. But Ember? She kept running with her head held high, as if she were royalty surveying us. As if she was telling everyone that she would never be tamed or slowed.
I watched, unable to look away. And I knew one impossible thing that held no chance of ever happening. Ember was more valuable than all the houses in a small village, but I knew in the deepest fiber with utmost certainty…
Ember was my horse.
I won't let some trainer whip her and break her.
I won't let the wild stallion steal her away.
And I won't let the wolves get her.
I'm not sure how yet, but I will move the whole world of Eltiria and shake the throne that Adoyni sits on to keep Ember safe.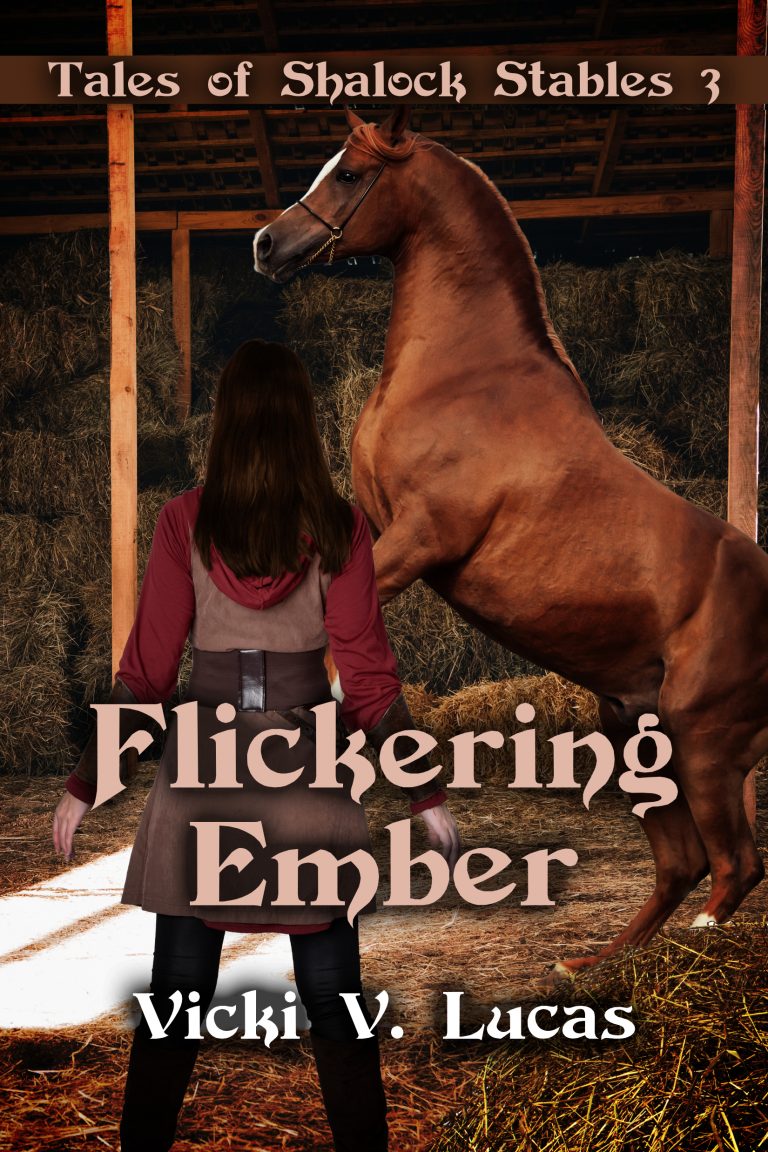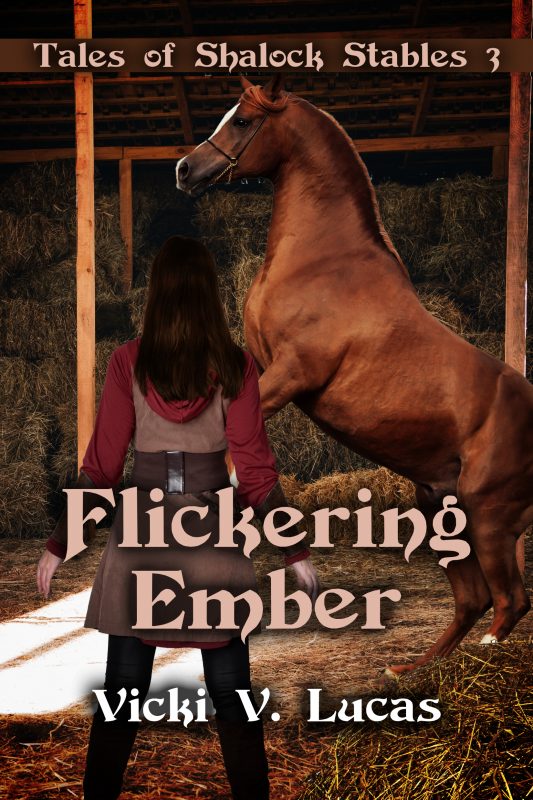 Geona watched the young golden red filly pace in her stall. Every step the horse took only added to the danger of Ember not being able to run or even walk ever again.
"If she ruins her leg, she will be worthless," Sayres said. "There would be no reason to keep her around."
But all they did was talk about ideas to force Ember to stay still. Why couldn't they see that Geona had the best idea of all?
Would she ever get the men to listen to her? And if she did, would her crazy idea even work?
She had to try. Because if she didn't, Ember's future and maybe even her life would be ruined forever.
More info →
Geona screamed when the whip struck the beautiful chestnut filly.
The young horse wasn't wild, just scared!
But when Ember flees into the dangerous mountains, can Geona find the filly and save her from terrors that hunt in the mountains?
More info →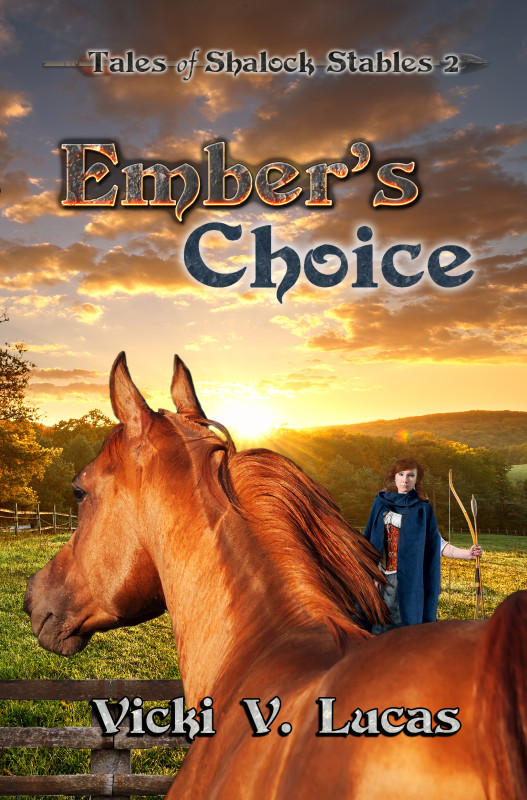 "Every ribs showing. Coat dull and brittle. Here I thought she was too wild to train, but now she looks like an old, sick horse."
Geona nodded, unable to speak. Then she cleared her throat. "But she's not sick."
"Then what?"
"I don't know," Geona whispered.
More info →