Broken but Gathering Blue
Do you feel bad when you throw away something that's broken? Probably not. If a pair of scissors breaks in two, there is no point in keeping it. But what happens to broken people? This is the question behind Gathering Blue, the second book in the series by Lois Lowry that starts with The Giver.

In Gathering Blue's society, people who are born with a handicap or anyone who get sick are disposed of because it is believed that they have no way to contribute to the village. The "broken" are rejected until one little girl is born.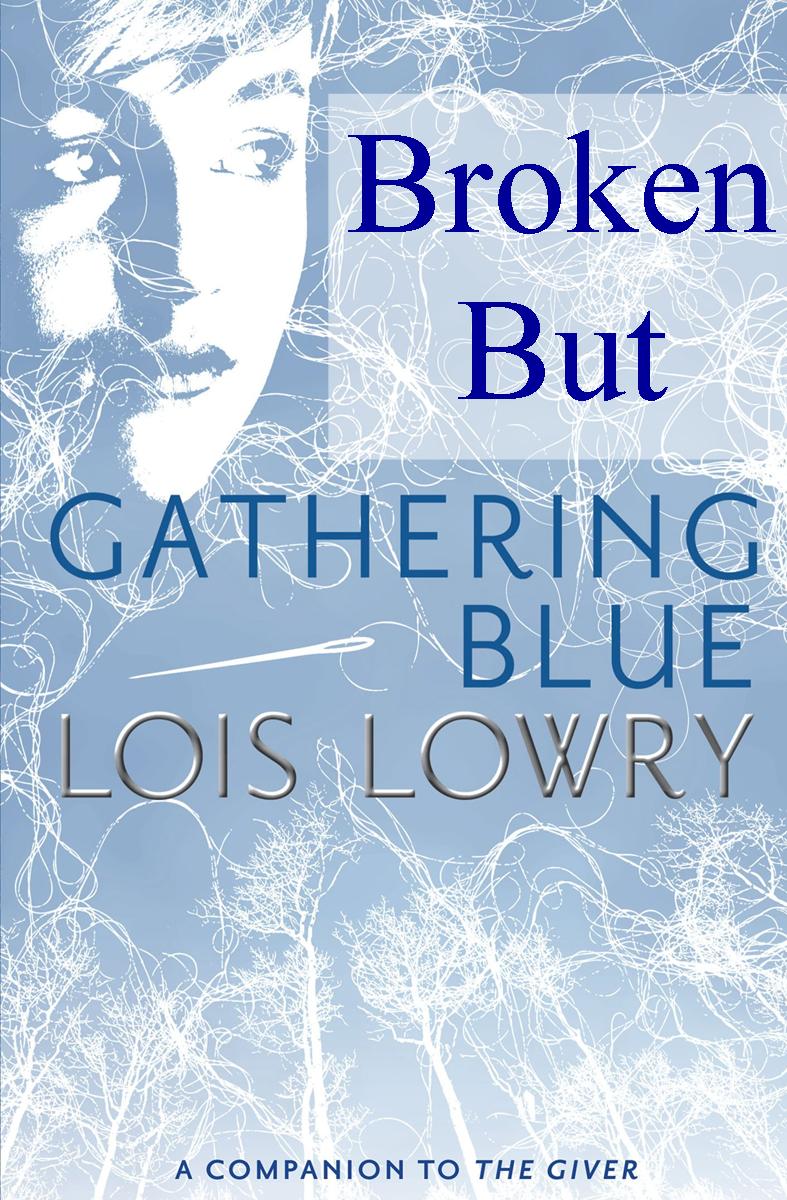 The Plot of Gathering Blue

When Kira's mom saw that her new little girl was born with a twisted leg, she can't follow the village's rules. Her mother, who just lost Kira's father to beasts while he was hunting, defies the rules and keeps Kira. When the mother dies years later, Kira's talent with embroidering saves her. In an effort to learn how to dye thread, she visits an old woman who teaches her but also tells her that blue can only be made from a plant "yonder." This information sets in motion events that will change Kira's life forever.
If You Liked…
The Village, you will like this book. The Village is a psychological thriller movie by M. Night Shyamalan. This is not a recommendation for the movie because all I remember of the movie was being scared but really liking it at the end. If you've already seen the movie, I know you'll like this book.
Why You Should Read Gathering Blue
1. Kira deals with a handicap of a twisted leg. This threatens her very survival, but her mother gives her tools to deal with hardships and encourages Kira to find a way to make herself useful.
2. Kira is a great role model. She has deep empathy, doing what she can for those who have a harder time in life than she does. She's hardworking, and she sacrifices herself for others.
3. Kira faces opposition and finds courage. Despite everyone telling her that she is useless and shouldn't exist, she remains strong.
4. Kira faces one choice that is extremely hard, but she makes the right one even though it's the hardest one.
Two Warnings Before You Read Gathering Blue
1. I found the beginning of this book a bit slow. I almost quit reading it, but I'm glad I continued. Give it a chance even if you get a little bored at the beginning.
2. This is the second book of the series, but Lois Lowry has written the series so that you could read it first and not miss important information from the first. However, before you continue onto the third book, I highly recommend you read both The Giver and Gathering Blue. And if you watched the movie, still read the book. The movie was well-done, but the book is much better.
Have you read Gathering Blue? What was your opinion of it?